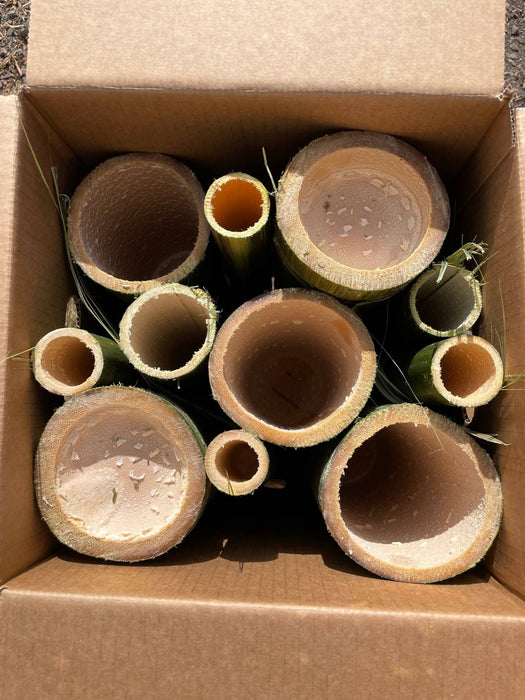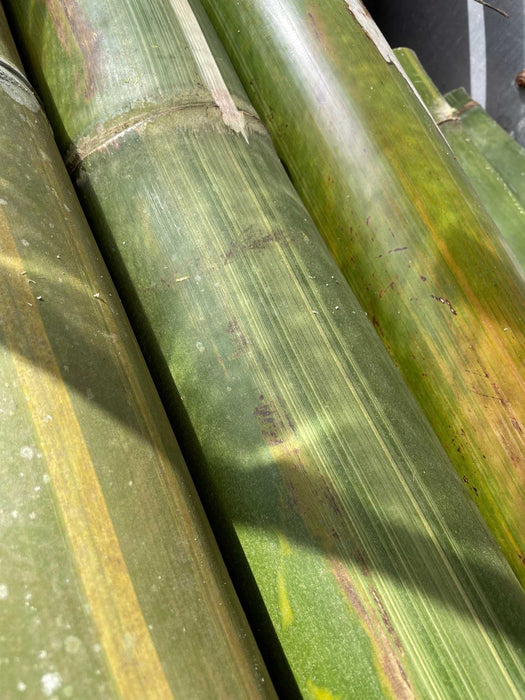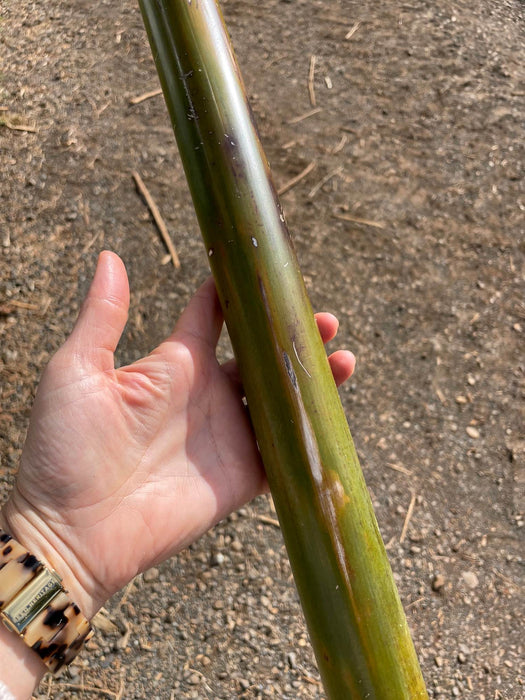 Green poles from our bamboo farm available for projects, events, musical instruments and more!
cut green, untreated

50mm-120mm diameter

price per linear metre 

thin - medium wall culms available (thickness of the bamboo / strength)

good for projects, gardens & short term structure

pole lengths can be up to 15m in length (freight dependant) - note box height is 90cm - any taller are pick up from nursery or truck delivery.
Note freight to be costed for each order, due to sizing and freight costs. If you place an order online we will need to confirm the freight price and reissue the invoice - as each pole and order is very different and hard to cost.
Feel free to email us with your preferences or question - info@bambooworld.com.au