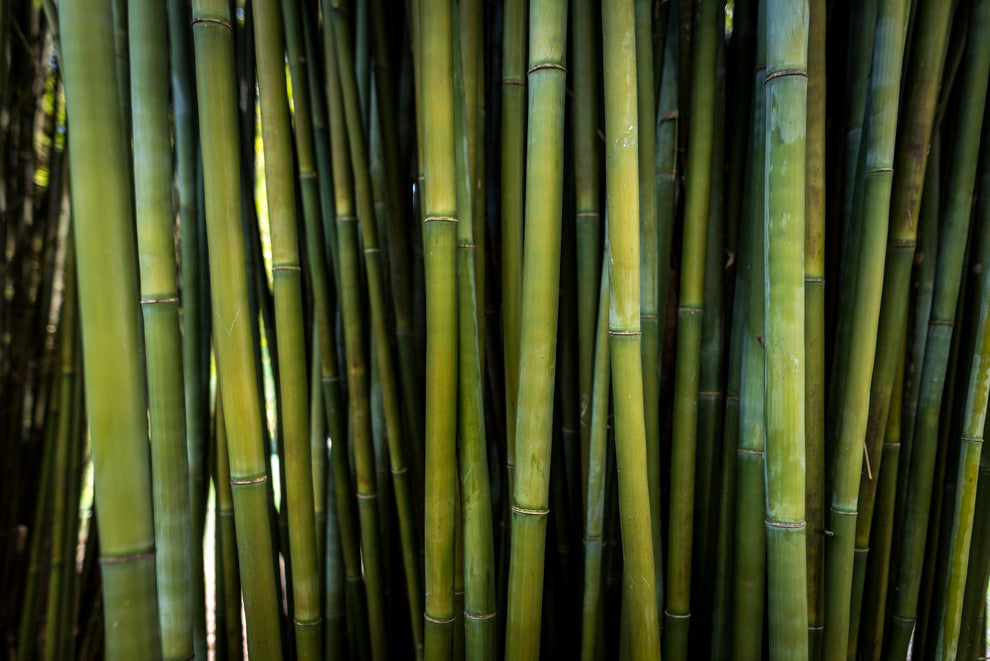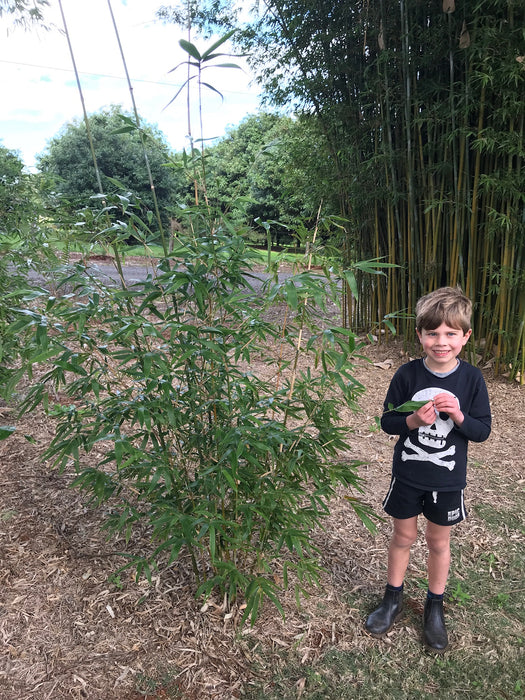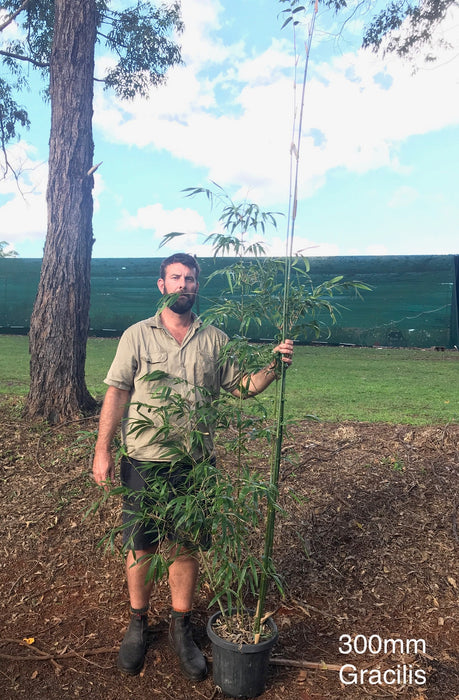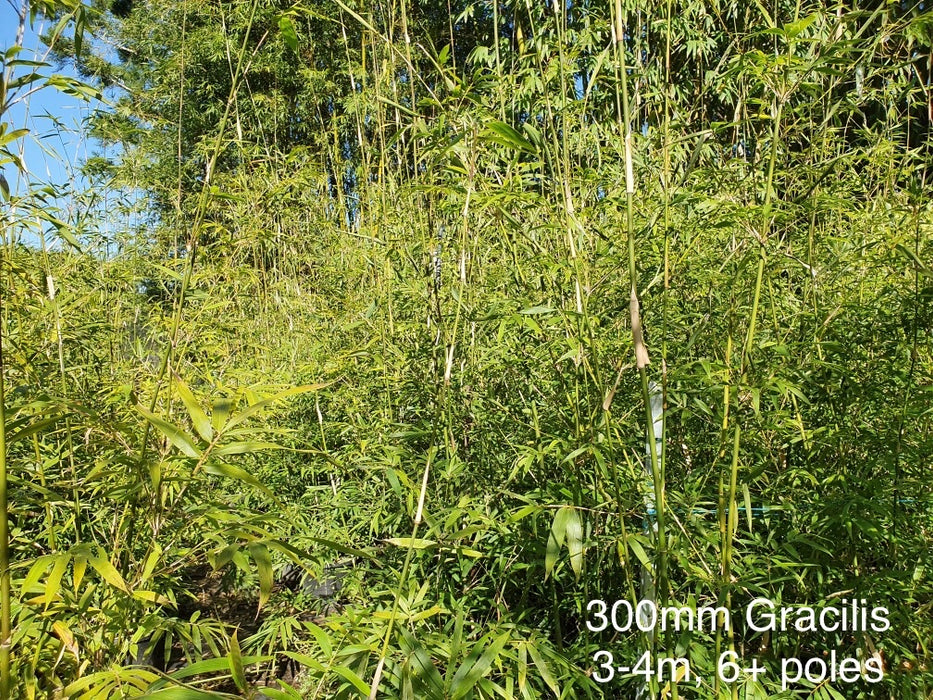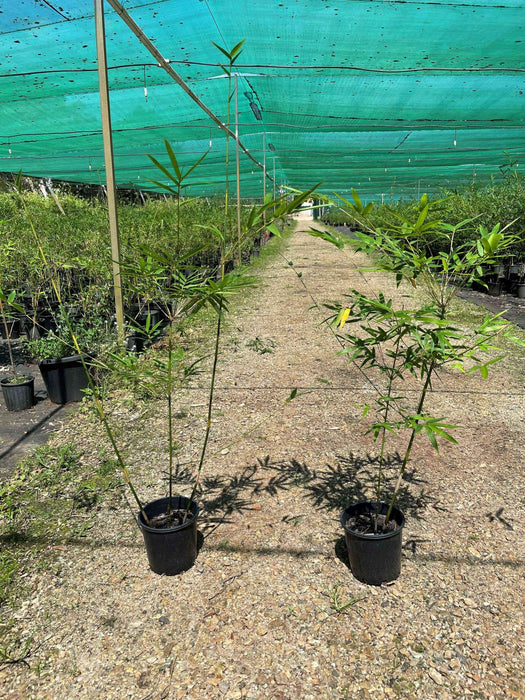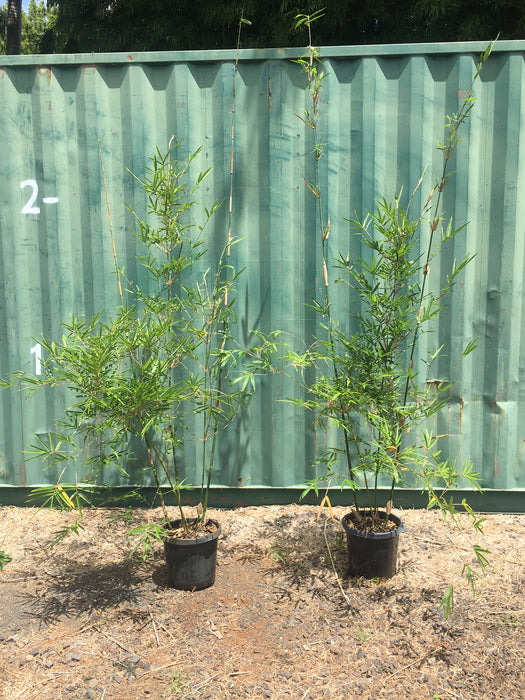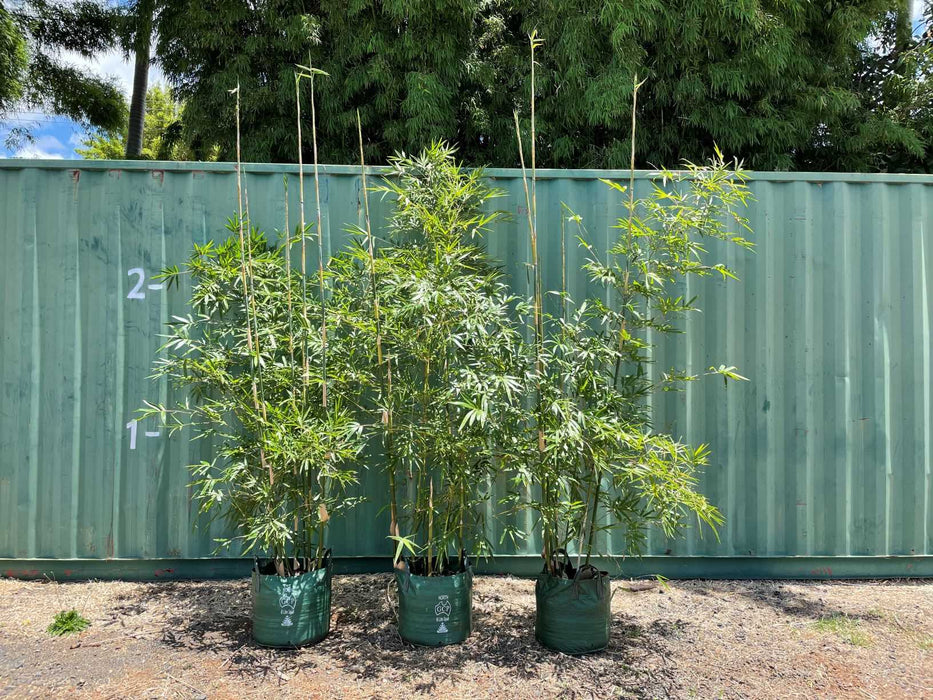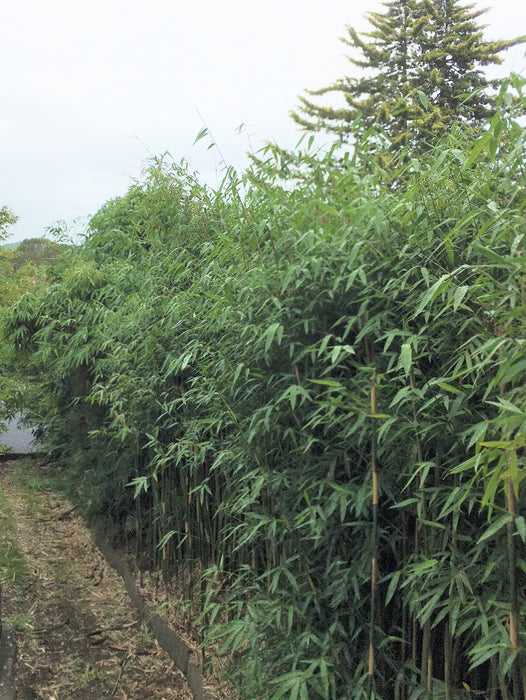 Gracilis Slender Weavers (Bambusa textilis var gracilis)
The ideal screening plant! Very popular with landscapers - if you've seen photos in a magazine of bamboo, this is most likely it. 
Spectacular and very dense this popular clumping bamboo grows straight and can form a strong thin walled, almost vertical screen. The Culms are long between internodes (40 to 60cm). Visually, there are no leaves or branches on the lower quarter followed by masses of long green pointed leaves makes this a striking bamboo.
Younger dark green culms have nodding tops that will turn gold in the sun when mature.
This bamboo can grow up to 8m in tropical climates, but in Sydney and other southern regions may grow closer to the minimum range of 5-6m tall. Easily to prune to any heights (down to 1.5m ) to form a thicker hedge. 
Prized for its strong weaving splits and for general handcraft uses. Very cold tolerant.
FULL NAME:
GRACILIS SLENDER WEAVERS
Bambusa textilis var gracilis
 
HEIGHT WHEN MATURE:
6-8m
 
POLE DIAMETER MATURE:
4cm
 
SHAPE:
Upright / straight
 
LEAF FORMATION:
Bushy at top, culms visible at bottom 1/4 of bamboo
 
SUGGESTED PLANTING DISTANCE:
1-1.5m between plants depending on how thick and fast you want that screen.
 
LANDSCAPE OPTIONS:
Screen, windbreak, feature plant,
edible shoots
 
KNOWN FOR:
Popular landscaping screener for it's green upright poles
 
OK FOR POTS?
✓
 
BEST CLIMATE:
Full sun to part shade
 
TEMPERATURE RANGE:
to -12°C
 
WATERING:
Every other day for first month until established.
 
OPTIMIM FEEDING:
Twice a year (Spring & Autumn) - suggested Osmocote slow release 6mth
 
BEST SOIL:
Free draining soils with good organics turned over. Can mulch with a leaf litter (not tea tree). If soil is sand mix in organic matter. If clay mounding is recommended.
 
SHIPMENT OPTIONS:
200mm pots - can fit up to 6 in a special plant box.
300mm & 45L bags need to be trucked in, see our freight information page for approx pricing and delivery schedules.