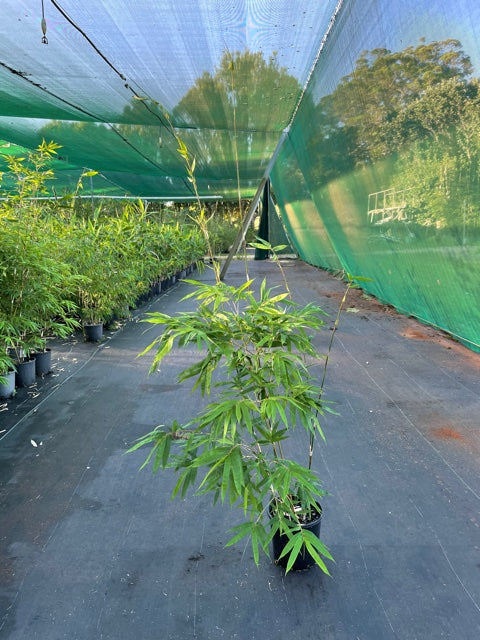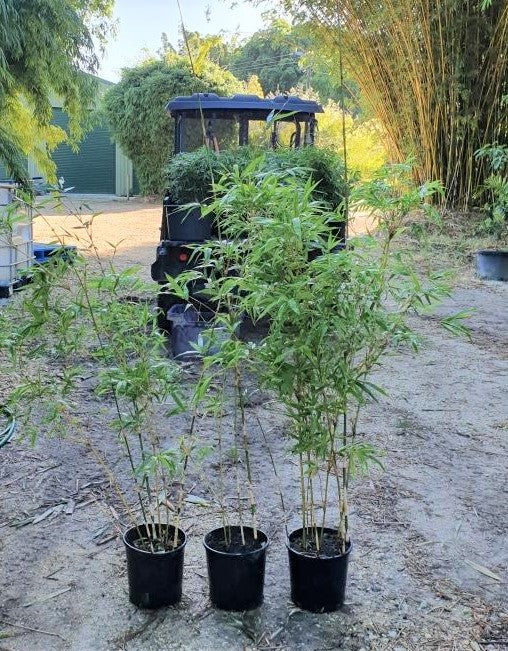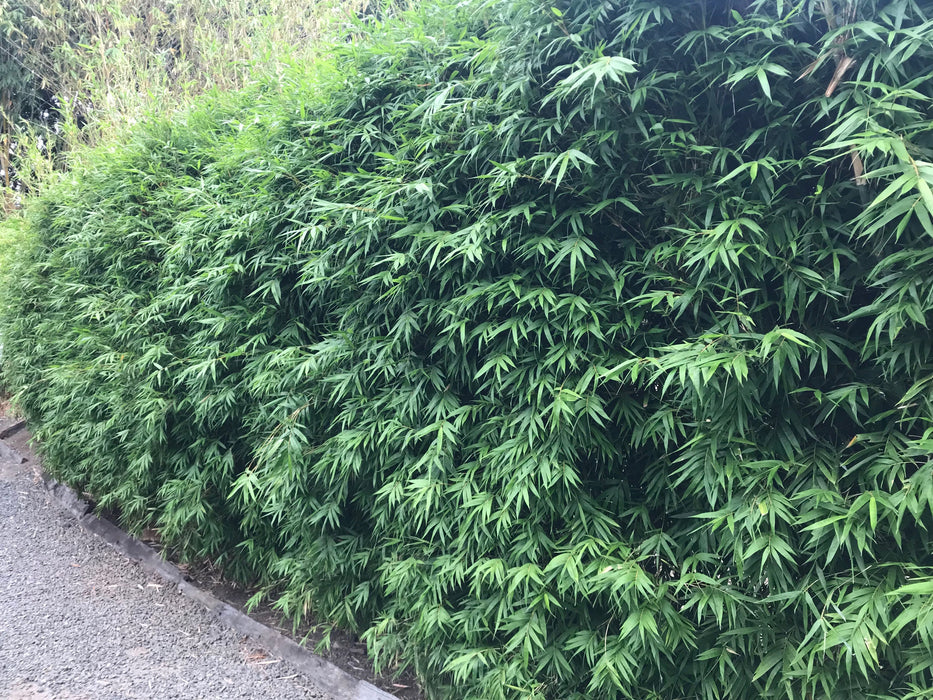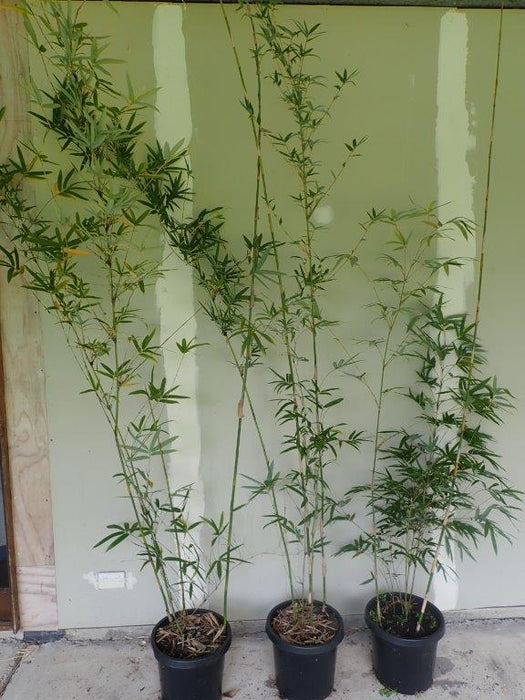 Boniopsis (Bambusa Boniopsis)
Boniopsis (pronounced Bonnie-op-sis) - Also known as Jade Goddess is a favourite for smaller gardens and to cover a fence.  Traditional bamboo appearance. Ideal as a to hedge / dense screen.  Also works well in pots and planters.
Features:
Grows average height 3-4 metres - 1 metre wide
Finer bamboo similar growth to Gracilis but to a shorter height
Position-Slight Shade/Full Sun
Leaf all the way to the ground (minimal poles seen when mature unless prune to see)
Great hedger
Great stock available in 200 mm pots right now.  We can send 5 x 200mm pots per courier box. For larger orders, or the 300mm & 45L bags please contact us with your address for a no-obligations shipping quote.