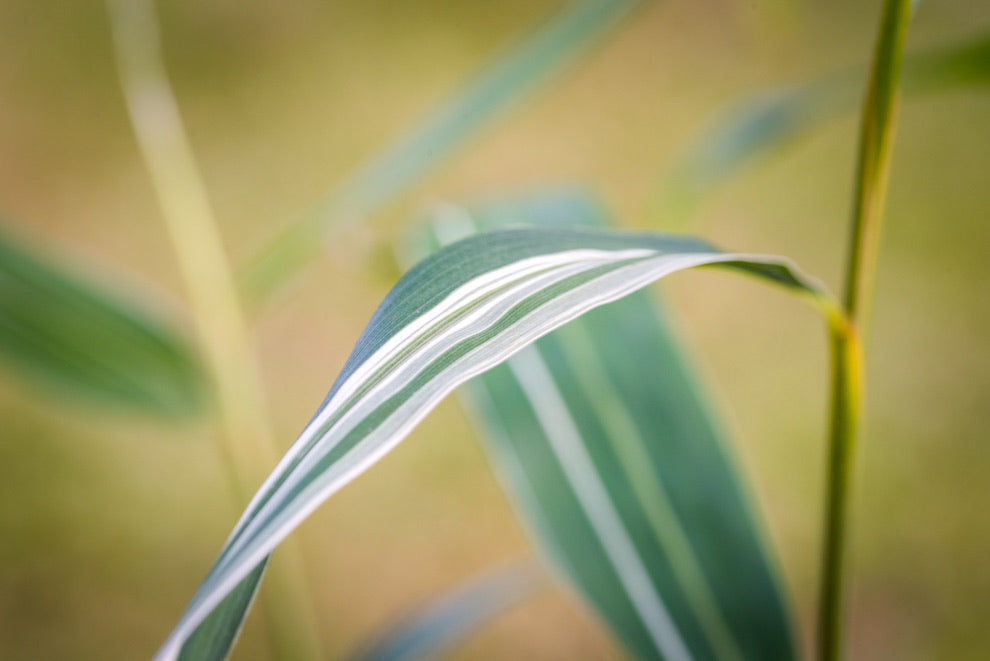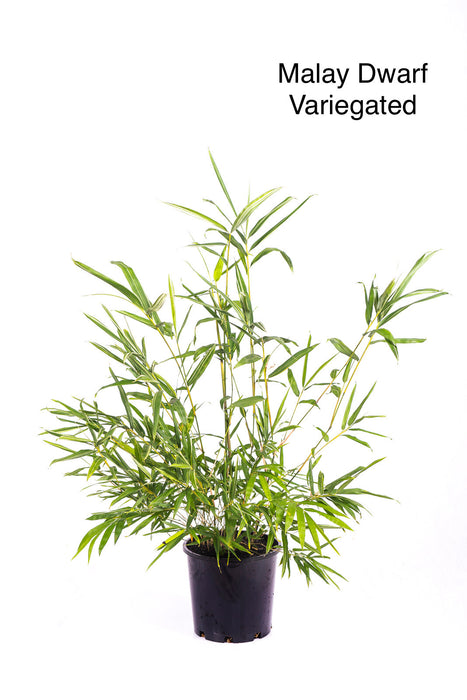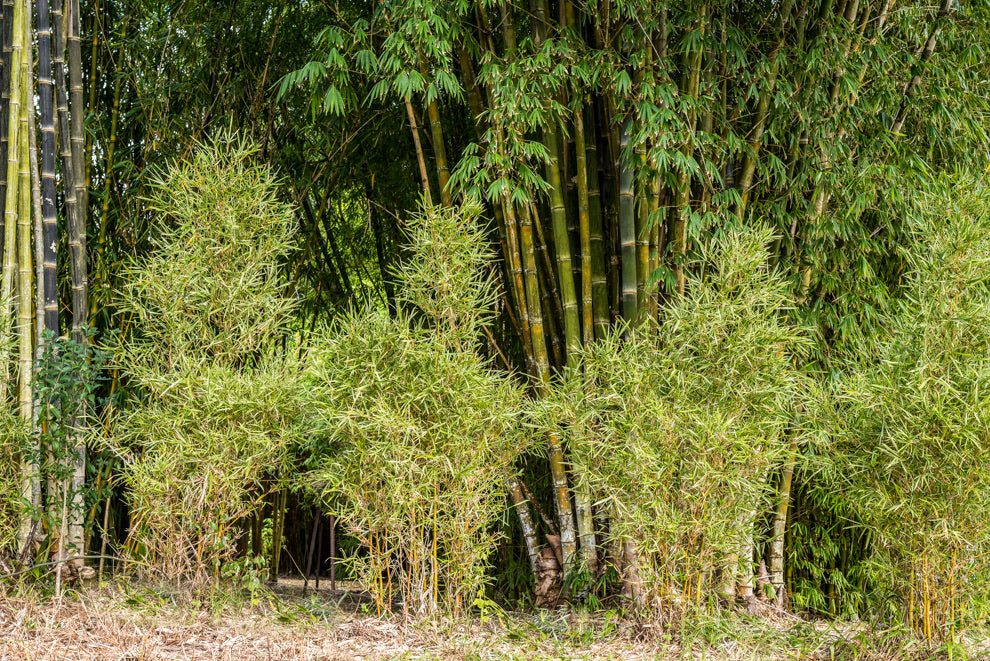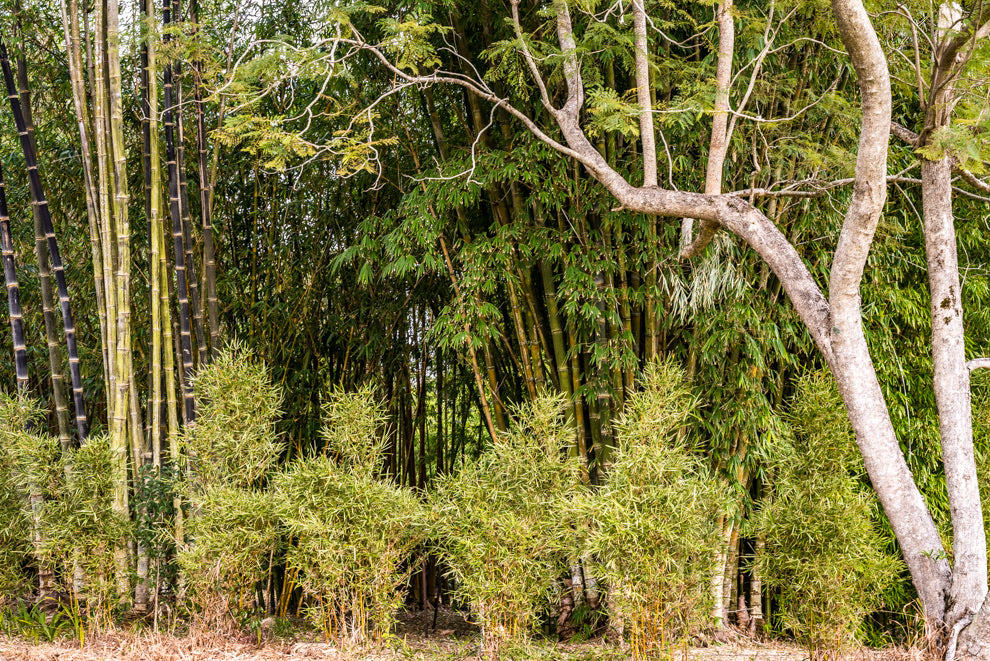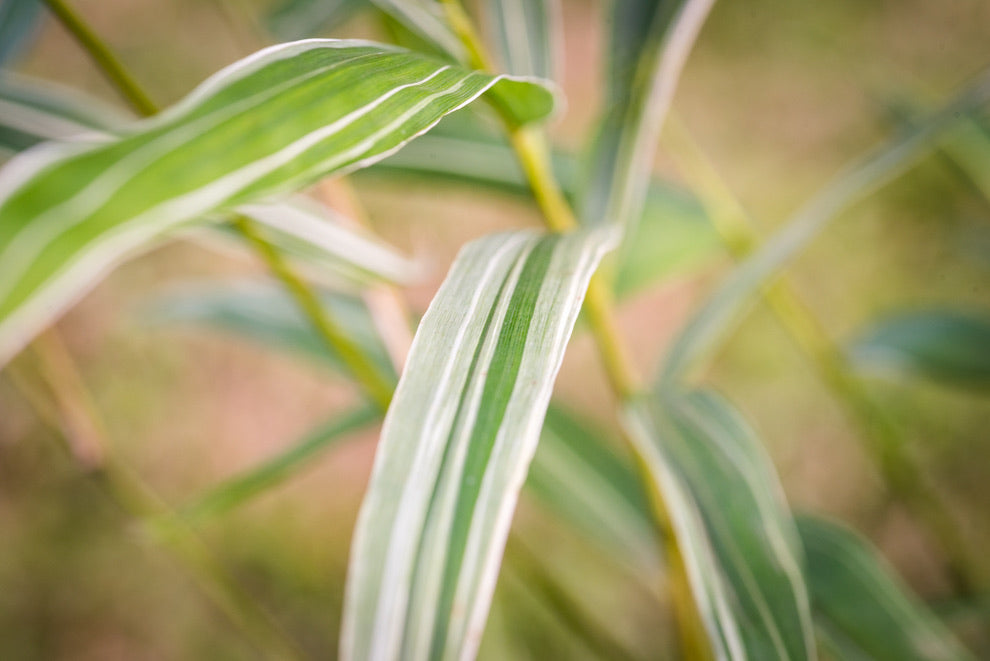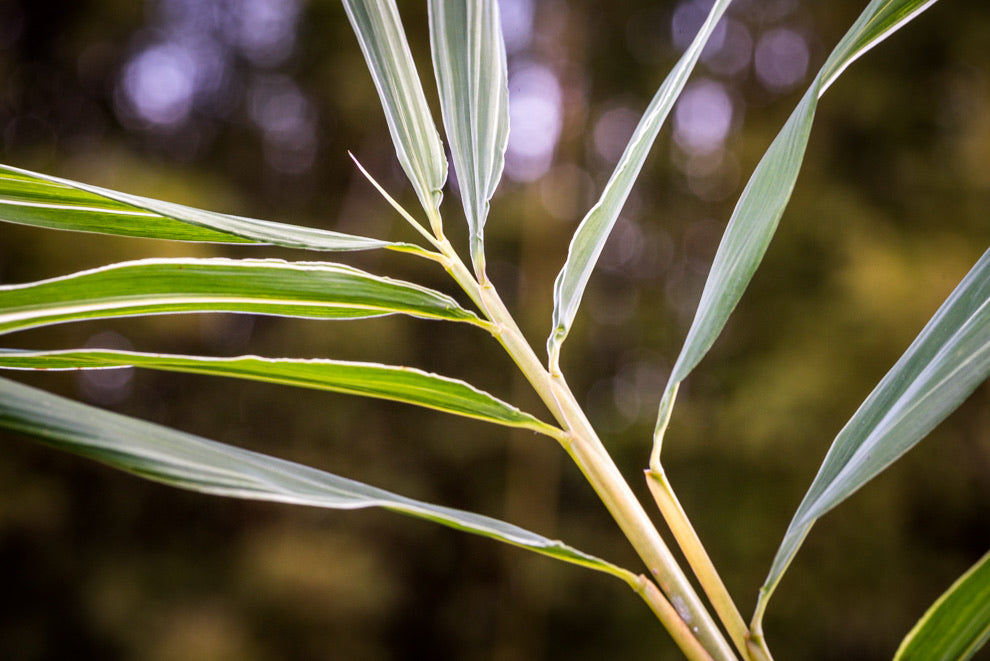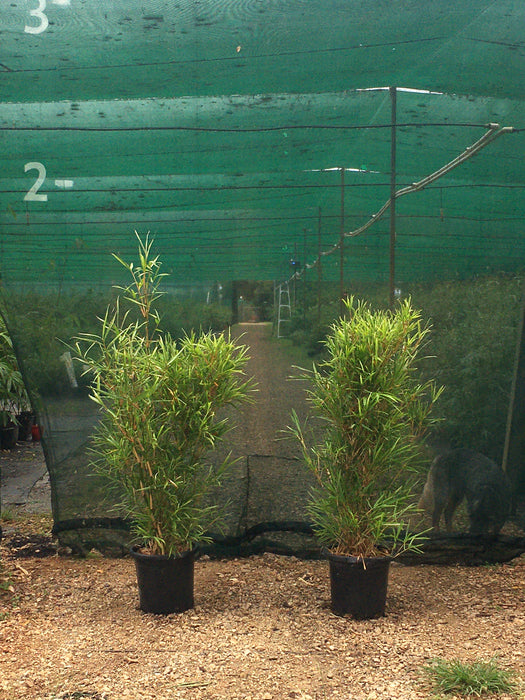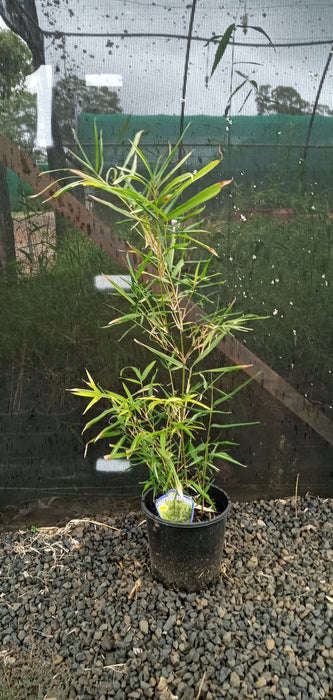 Malay Dwarf Varigated (Bambusa heterostachya variegated)
An attractive, bushy ornamental clumping bamboo originating from Malaysia. Leaves are variegated (striped) with beautiful green and cream colours Makes a statement in the garden and creates a great controllable hedge or screen.
FULL NAME:
MALAY DWARF VARIAGATED
Bambusa heterostachya variegated
 
 
HEIGHT WHEN MATURE:
2.5-3m
 
 
POLE DIAMETER MATURE:
3cm
 
 
SHAPE:
Hedge / upright
 
 
LEAF FORMATION:
 Bushy with leaf from ground to top
 
 
SUGGESTED PLANTING DISTANCE:
1.5m between plants
 
 
LANDSCAPE OPTIONS:
Hedging,
small screens
 
 
KNOWN FOR:
dense & bushy with striped leaves,
 prune to shape
 
 
OK FOR POTS?
✓
 
 
BEST CLIMATE:
Full sun to part shade
 
 
TEMPERATURE RANGE:
to -2°C
 
 
WATERING:
Every other day for first month until established.
 
 
OPTIMIM FEEDING:
Twice a year (Spring & Autumn) - suggested Osmocote slow release 6mth
 
 
BEST SOIL:
Free draining soils with good organics turned over. Can mulch with a leaf litter (not tea tree). If soil is sand mix in organic matter. If clay mounding is recommended.
 
 
SHIPMENT OPTIONS:
200mm pots - can fit up to 6 in a special plant box.
300mm & 45L bags need to be trucked in, see our freight information page for approx pricing and delivery schedules.