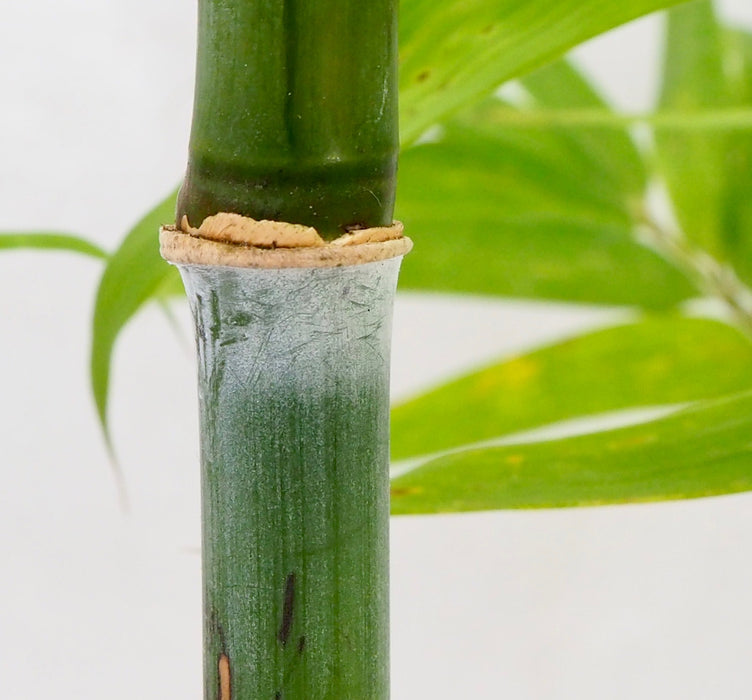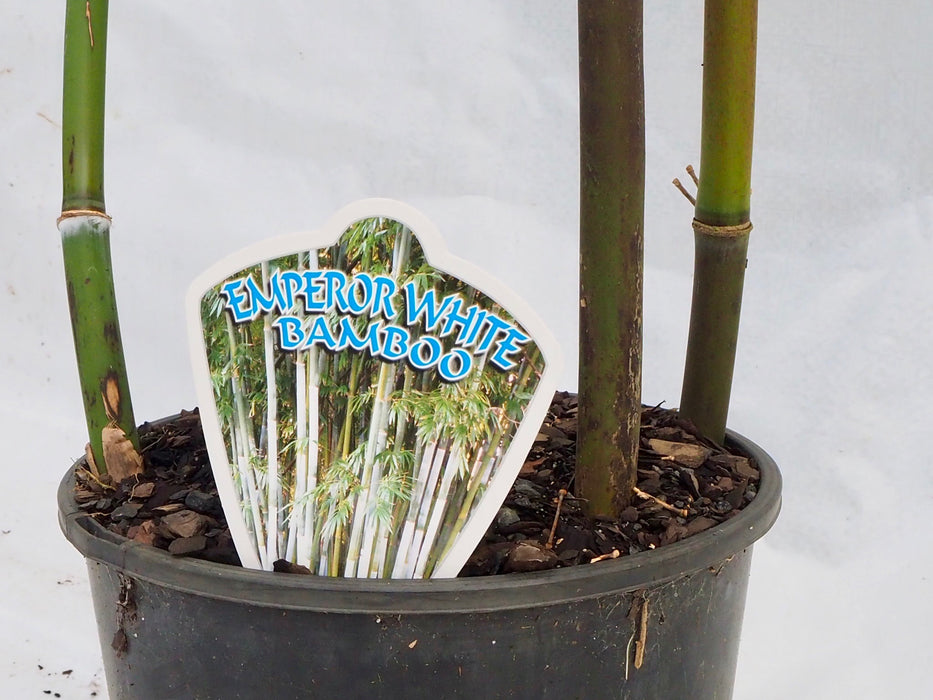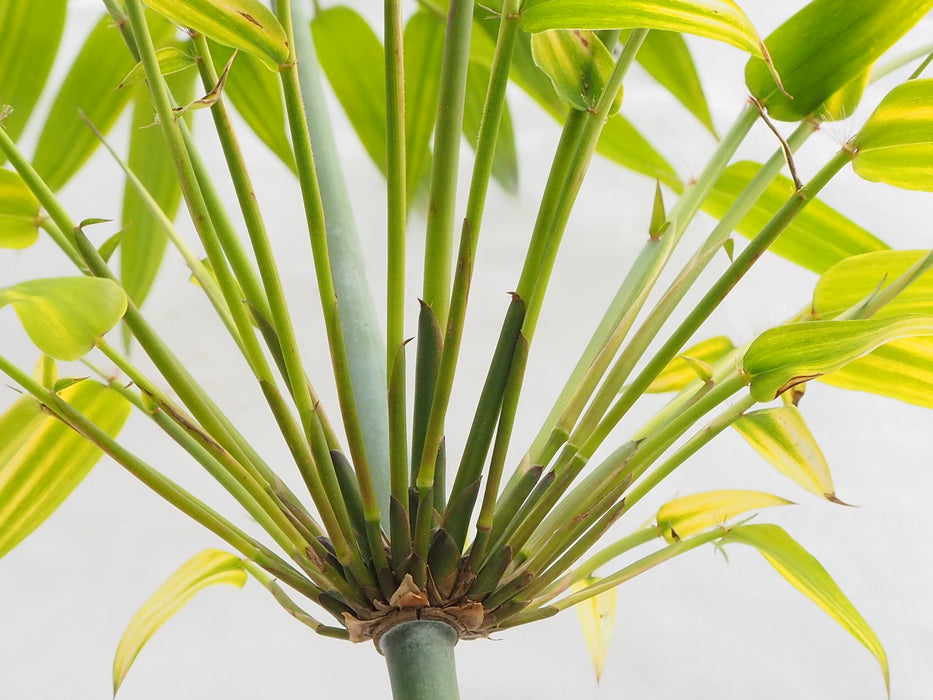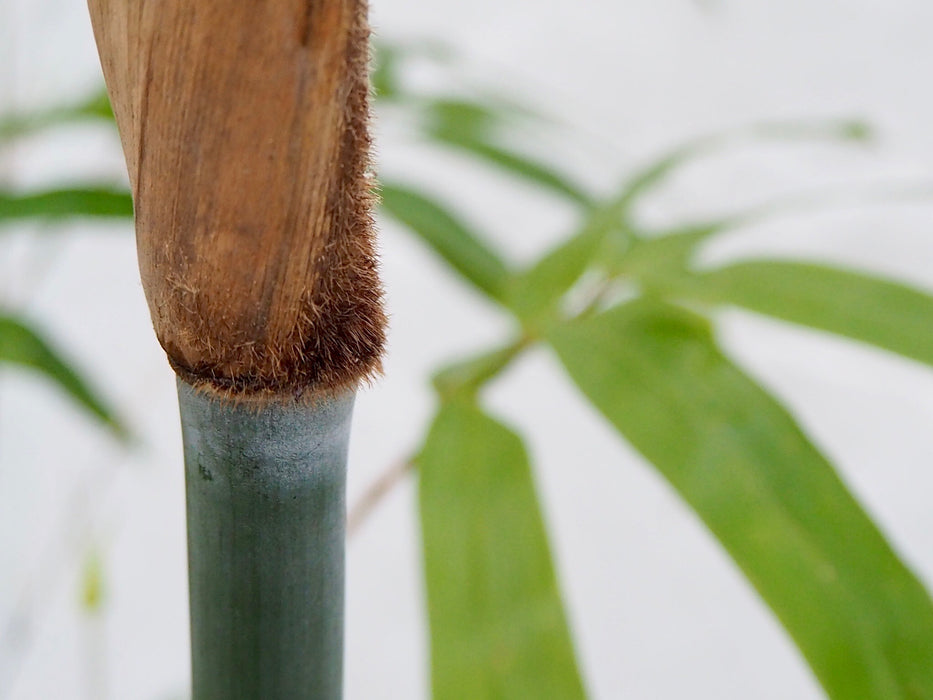 Emperor White (Bambusa chungii)
A beautiful, upright species. White powdered culms (poles) have a bluish hue and mature to green in full sunlight. Culms are exposed and leafless for some meters then capped with vibrant green leaves. Suitable as a garden feature or 2-story screen. Thin walled culms with long are useful for handicrafts.
Native to China. Other common names: White Powdery Bamboo
FULL NAME:
EMPEROR WHITE
Bambusa chungii
 
HEIGHT WHEN MATURE:
8-10m (will grow on the shorter side in cooler climates)
 
POLE DIAMETER MATURE:
6cm
 
SHAPE:
Upright / slight "V" shape
 
LEAF FORMATION:
Culms are visible 3/4 of plant then bushy at top
 
SUGGESTED PLANTING DISTANCE:
1.5m between plants
 
LANDSCAPE OPTIONS:
Screen, windbreak, feature plant
 
KNOWN FOR:
Stunning white poles and green foliage, fastest growing clumping bamboo
 
OK FOR POTS?
Prefers to be in the ground
 
BEST CLIMATE:
Full sun to part shade
 
TEMPERATURE RANGE:
to -4°C
 
WATERING:
Every other day for first month until established.
 
OPTIMIM FEEDING:
Twice a year (Spring & Autumn) - suggested Osmocote slow release 6mth
 
BEST SOIL:
Free draining soils with good organics turned over. Can mulch with a leaf litter (not tea tree). If soil is sand mix in organic matter. If clay mounding is recommended.
 
SHIPMENT OPTIONS:
200mm pots - can fit up to 6 in a special plant box.
300mm & 45L bags need to be trucked in, see our freight information page for approx pricing and delivery schedules.