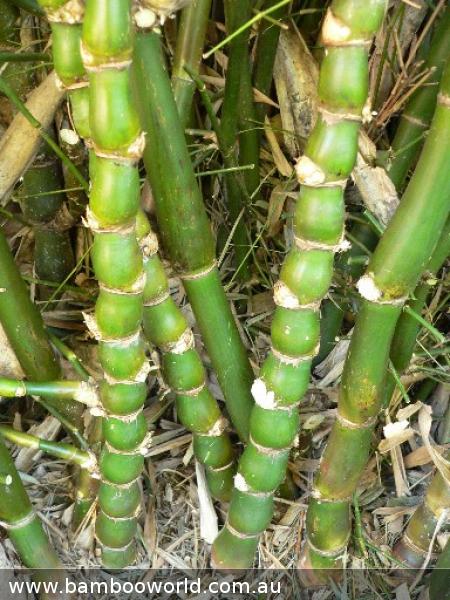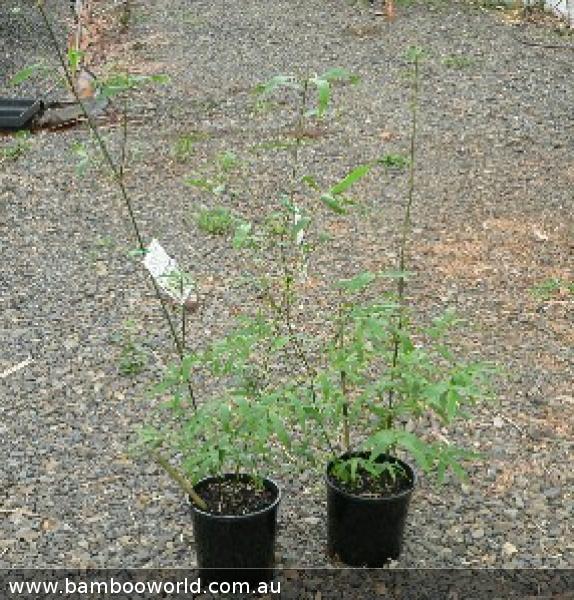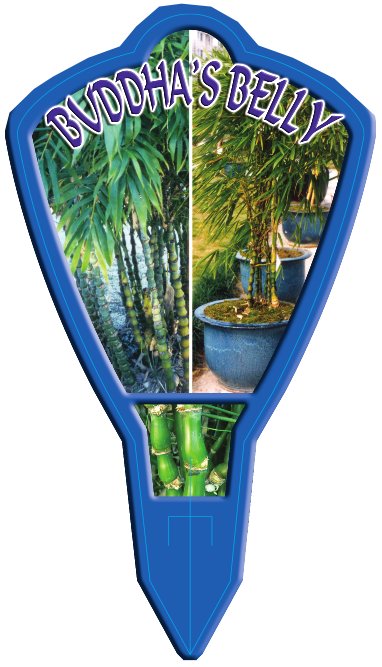 Buddha's Belly True (Bambusa Ventricosa)
Buddha's Belly True (Bambusa Ventricosa) bamboo was named for the plant's characteristic tendency to have bulging culms, or to 'belly out'.
Decorative poles makes for a great feature plant. When stressed the lower internodes become short and swollen like a Buddha's belly and are valued for their furniture making and decorative uses. Dark green culms turn gold when mature. Well suited as a potted or bonsai variety. Grows well in poor soil dry areas for wind break or creek erosion.
Suitable as a bonsai variety. Makes an impenetrable hedge. Leaves are high protein fodder.
FULL NAME:
BUDDHA'S BELLY
Bambusa Ventricosa
 
HEIGHT WHEN MATURE:
6-8m
 
POLE DIAMETER MATURE:
5cm
 
SHAPE:
Upright 
 
LEAF FORMATION:
Bushy at top, culms visible at bottom 1/3
 
SUGGESTED PLANTING DISTANCE:
1.5m between plants
 
LANDSCAPE OPTIONS:
Screen, windbreak, feature plant
 
KNOWN FOR:
Bulbous internodes - grow bigger bulbs when stressed
 
OK FOR POTS?
✓ Does well in pots, and if stressed can become more bulbous
 
BEST CLIMATE:
Full sun to part shade
 
TEMPERATURE RANGE:
to -4°C
 
WATERING:
Every other day for first month until established.
 
OPTIMIM FEEDING:
Twice a year (Spring & Autumn) - suggested Osmocote slow release 6mth
 
BEST SOIL:
Free draining soils with good organics turned over. Can mulch with a leaf litter (not tea tree). If soil is sand mix in organic matter. If clay mounding is recommended.
 
SHIPMENT OPTIONS:
200mm pots - can fit up to 6 in a special plant box.
300mm & 45L bags need to be trucked in, see our freight information page for approx pricing and delivery schedules.