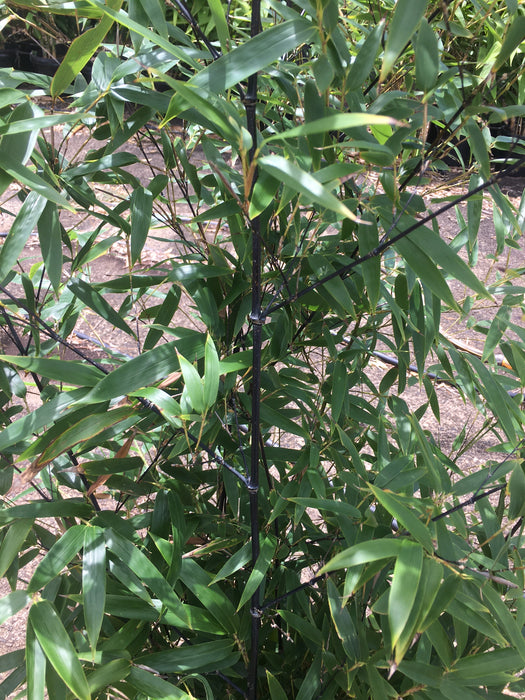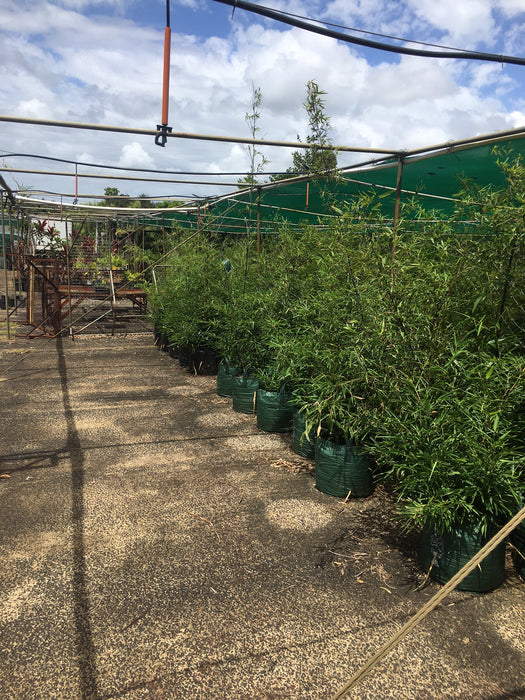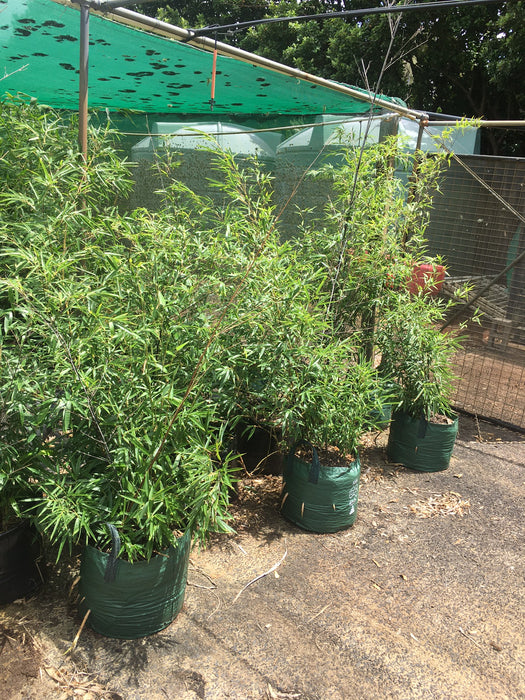 Black Bamboo Nigra - Premium Black Running Bamboo (Phyllostachys nigra)
Nigra Black is a RUNNING BAMBOO and part of our premium bamboo range. These beautiful species of bamboo are ideal for high-end landscaping to make your garden stand out.
​Nigra is a small running black bamboo perfect for contained garden beds or pots and troughs. Nigra will naturally grow up to 6mtrs in the ground but is promoted as between 3-4mtrs in height in pots.  It can be easily trimmed down in height if need be.
​It has a weepy growth habit, not vertical, with attractive bushy green foliage. The natural spread of a running bamboo has no limit, so they are wonderful for creating groves or forests in acreage or large blocks. They are not recommended for planting uncontained in suburbia. Nigra is the best choice for a black bamboo in a pot, as the clumping black bamboo species won't grow long-term in pots or troughs. It can be grown as a beautiful feature bamboo or light privacy screening. Nigra is also useful for dam or creek wall stability and to prevent soil erosion.
Black bamboos send up their shoots green and they turn transition to black over 6-9 months. Eventually these black stems will fade to a white/grey as they die off, so these can be trimmed out of the bamboo to freshen up the look and encourage new shoots.
The narrower the contained garden bed, pot or trough, the closer you plant the bamboo together. For more information, talk to one of our helpful and knowledgeable staff members for professional advice on your garden circumstances. Different circumstances have different solutions!
​Nigra is fast growing and can be fully grown within 2-3 years, or quicker if you purchase more established sizes! Nigra is low maintenance & drought tolerant once established in the ground. However in pots and troughs it will require regular watering.
​NOTE: Shipping is by pallet only - estimated one pallet to Sydney is $180-200, Melbourne $280-300. Brisbane to Ballina Free delivery for orders over $400.