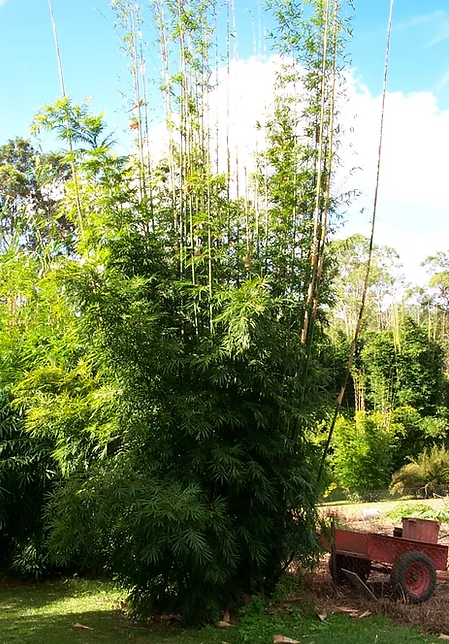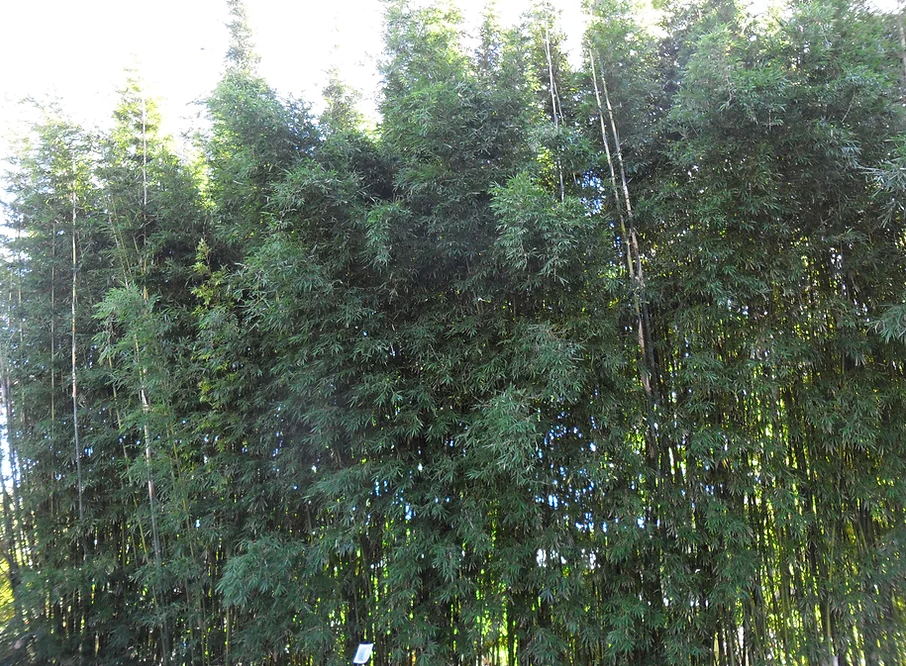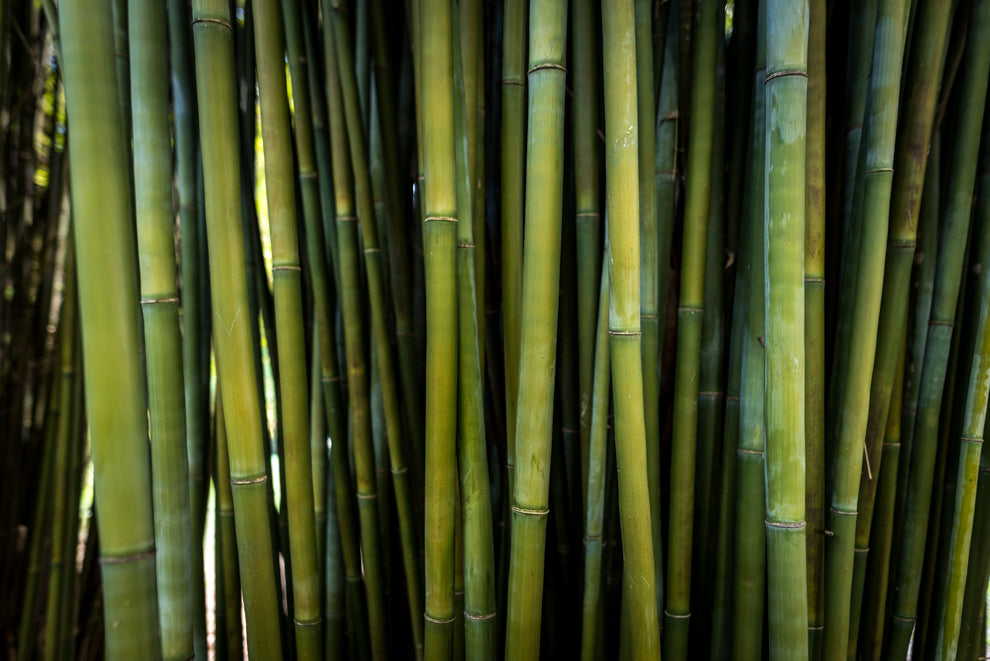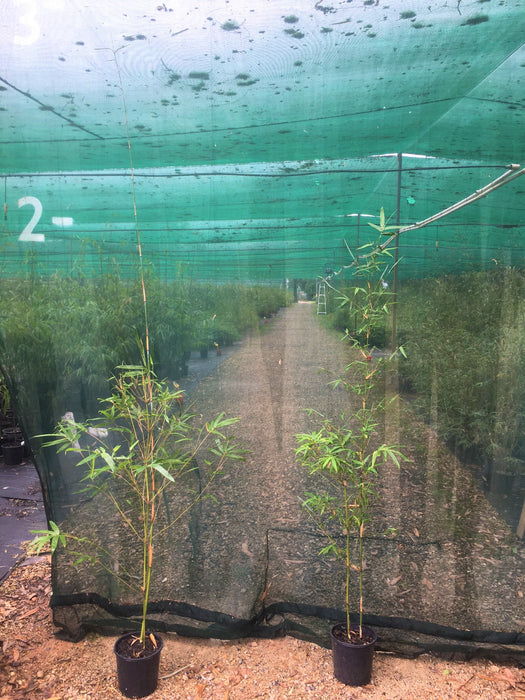 Fusca is the 'big brother' to the best selling Gracilis Slender Weaver bamboo. Fusca is the prettiest LARGE screening bamboo - screening up to three storeys high.
It has an upright growth habit (up and down rather than the open "V" shape) with attractive bushy green foliage. The natural footprint size of the clump is 2mtrs however this species could be grown in narrower garden beds down to 1mtr, but wouldn't quite get as tall. For very narrow garden beds, Gracilis is the best choice. Fusca will solve most height privacy issues fast!
Clumping bamboo grow circular, so plant them the same distance apart as the width you have available. Eg. if your planting trench is 2mtrs wide, you would plant them 2mtrs apart to form a dense screen. The narrower the space, the closer you plant the bamboo together. For more information, talk to one of our helpful and knowledgable staff members for professional advice on your garden circumstances. Different circumstances have different solutions!
Fusca is extremely quick growing and can be fully grown within 2-3 years, or quicker if you purchase more established sizes! Fusca is low maintenance & drought tolerant once established.
Please contact us to request a current size stock photo if you would like to see actual sizes.